Skreddersydd golftrening og coaching.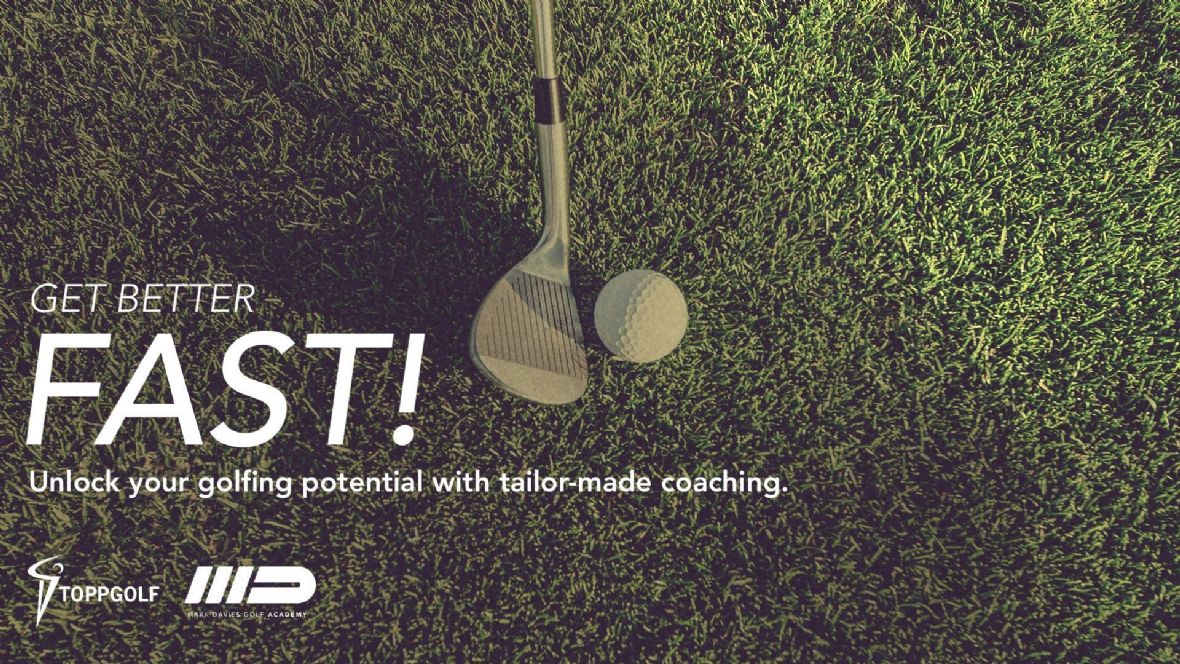 Er du lei av å bruke timer på golfbanen uten å oppleve markant utvikling av teknikken din? Da er dette programmet for deg - Get Better Fast Golf Coaching Program med Mark Davies - PGA Advanced Golf Pro med lang erfaring innen golf og utvikling av spillere.

Beskrivelse av programmet:

Imagine shaving strokes off your handicap and witnessing your game soar to new heights in just weeks, not years. Through our tailored coaching approach, you'll receive personalised instruction, expert guidance, and game-changing techniques that address your unique strengths and weaknesses.

With a passion for the sport and an unwavering commitment to excellence, I have spent decades honing my coaching skills on the range and course, mastering the ins and outs of the game. Now, I'm here to share my expertise and accelerate your progress in record time.

But don't just take my word for it—join the scores of golfers who have witnessed remarkable transformations in their game under our coach's tutelage. It's time to break free from stagnation and embark on a journey towards golfing greatness.

Ready to experience the rapid improvement you've been longing for? Register now for our Get Better Fast Golf Coaching Program and take the first swing towards unlocking your true potential. Get ready to tee off a new chapter in your golfing journey!"

Klar for å heve golfferdighetene dine? Velg den pakken du tenker passer for deg - her er 3 forskjellige alternativer:
1: Get Better Fast Essential (2 x 60 minutes) 2400.-
- Perfect for golfers looking to focus on specific areas
- Select any two 60-minute lessons from the following options
- Driving: Improve your distance and accuracy off the tee
- Irons: Enhance your ball-striking consistency and control
- Putting: Master your stroke and read greens with precision
- Short Game: Elevate your skills around the greens
2: Get Better Fast Intermediate (4 x 60 minutes) 4800.-
- Comprehensive training for noticeable improvement
- Enjoy four 60-minute lessons covering the driving, irons, putting, and short game aspects of your game
- Tailored instruction to address your specific needs and goals
3: Get Better Fast Advanced (6 x 60 minutes) 7200.-
- Optimal development for long-lasting progress
- Six 60-minute lessons offering extensive coaching in driving, irons, putting, Green Reading (Aimpoint Express) and short game as well as 6 holes on the golf course.
- Personalised guidance to refine your technique and elevate your overall game
Hver pakke inkluderer:
- personlige tilbakemeldinger, tilpassede øvelser, og treningsmuligheter
- fleksible planleggingsalternativer for å imøtekomme din tilgjengelighet
- golfballer, trackman og leie av swingstudio inkludert i alle pakkene
Pakkene kan endres etter dine ønsker og behov. Så snart du er påmeldt tar Mark kontakt med deg for en gjennomgang av programmet du har valgt deg.

Begrensede antall plasser - book tid i dag!
For spørsmål eller booking ta kontakt med oss.
Phone: 45413950
Email: mark@toppgolf.no